I thought some memebers may be interested in my cooling system.
Being on a limited water supply, I constructed an experimental recirculating water cooling system for my stills rather than running water to waste after being circulated through the stills .
The unit is constructed of PVC 150mm tubing, a computer water cooling radiator, and 4x 12volt computer fans and a 12volt 11 lpm water pump. The unit utilises a 60 litre drum for a single still, and a 160 liter drum for running two stills at the same time.
I have used the unit over the last 4 years in all sorts of weather, humidities and temperatures and it hasnt so far let me down. After collecting data for some time, I have calculated that it can radiate up to 3kw of heat, depending on the weather conditions at the time (hunidity, air temp etc).
I have only made one mod to it from the orignal shown in the pic in the link below. This was to remove the fan from the top of the tube, and mount a 45 degree bend for the suction fan.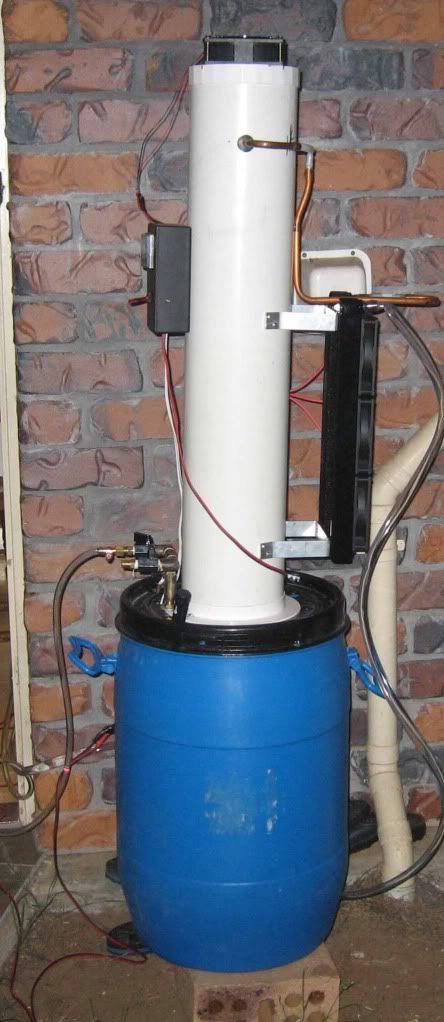 cheers from Icarus in QLD